WORK
A painting has to be perfectly balanced. Lines and colour must become a perfectly blended whole. The outer looks of the natural are of no importance. The state of mind contents is what matters.To search for the deepness of the colour and not a false perspective is what fascinates me the most. I am passionate about seeing how colour blends and creates mysterious prisms, expressive and shiny reflections which closely linked to the lines results in geometric shapes, a compact block within the painting. In summary, I aspire to the painting's decoration value following a rigorous distribution.
Magazine "Destino" (In the Artists studio)
6/4/1957
Art is saying something in the most beautiful way possible, idealising the vision one feels. Painting with the heart.
Painting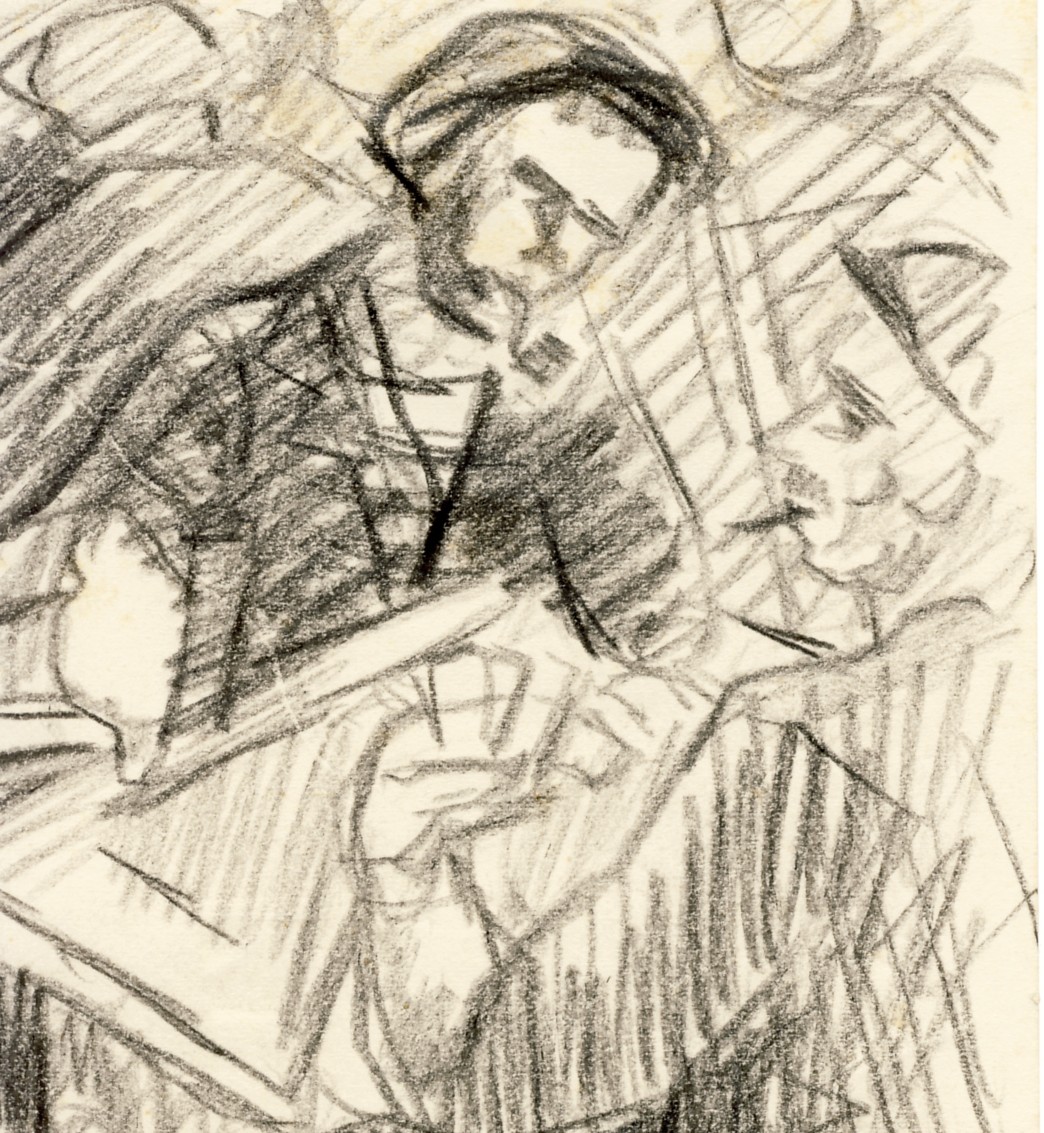 I have the drawing in mind but I do not have the colour.
Drawing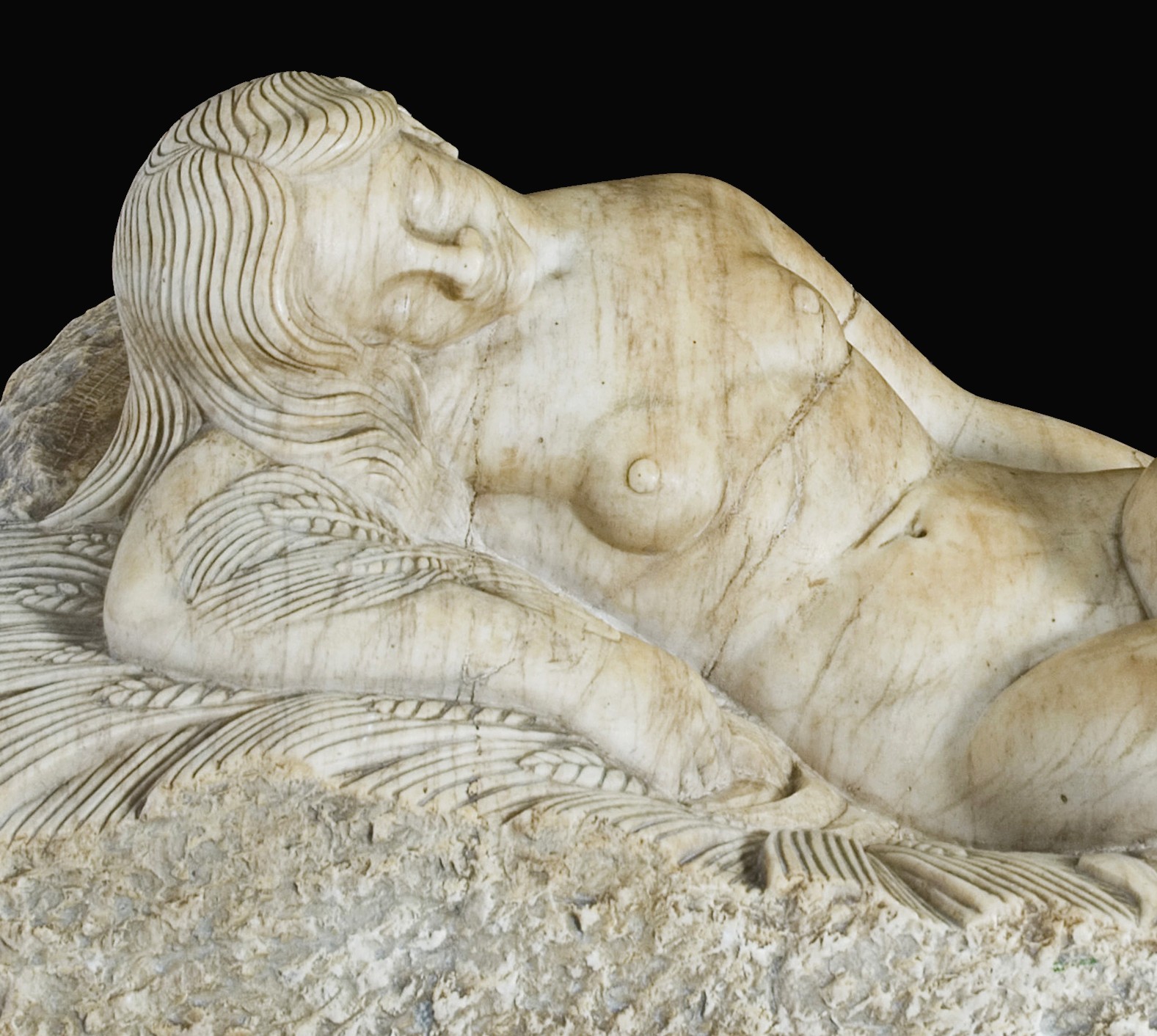 El cuerpo de la mujer tiene unas modulaciones que son maravillosas, es muy bonito de ver.
Sculpture
Events
del 22 de julio a l'11 de setiembre 2017

Read more

Camprodon tribute Manel Surroca and Claret with a popular painting contest.

Read more

15

Apr

Conmemoració del Centenari Manel Surroga 1917-2017

Read more

16

Nov

The Ateneu Barcelonès will be hosting on Thursday, November 16 at 7 pm in Sala Verdaguer

Read more
Latest News
20

Dec

El ganador / a se dará a conocer en un acto de entrega, el 22 de diciembre a las 19 h en Cal Marqués

Read more

13

Nov

Ateneu Barcelonès will host a talk on the work and the legacy of the camprodoní artist on Thursday, November 16th. The talk will take place at Sala Verdaguer at the Ateneu Barcelonès, on Thursday, November 16 at 7 pm.

Read more

18

Jul

22 de juliol, a les 12 hores.Inauguració de l'exposició 'L'absència' i presentació del llibre 'Malgrat l'absència, el color'

Read more

14

Jun

La presentació pública s'ha dut a terme a la seu del Patronat de Turisme Costa Brava Girona

Read more
Writings: Painting with the heart
L' absència

"A totes les cases sempre hi ha una cadira buida", deia sempre Manel Surroca. La cadira buida, l'absència, és quelcom que el va marcar des de ben jove i durant tota la seva vida. És per aquenta raó que darrera i davant de la seva obra, les cadimes i l'absència era i és present.

Aquest passat 22 de juliol, al Monestir de Sant Pere de Camprodon, aquesta absència es va transformar en presència de color, en presència de colors. En aquesta, bans de fer les primeres passes a l'interior del monument romanic del segle XII, una de les Wild Chair1 dels artistes Ariane Patout i René Müllerdonava la benvinguda.

Dins, una gran exposición d'homenatge a Surroca, pero tumbé a tots aquella que els van acompanyar en algun moment de la seva vida per fer d'un noi de 30 anys, escultor, a l'artista dels pinzells.

Només entrar, a la dreta, l'obra "l'absència.2006" que emmarca l'exposició; a l'esquerra, un autoretrat del seu germà, Anton, que als 25 va morir i li va deixar la paleta i el color. Va ser la primera absència que va marcar la seva vida.

Més endavant, al centre del monestir, després d'haver recorregut i gaudit de l'obra de grans artistes i familiars que van influenciar a la vida de Surroca (el seu germà, el seu pare, Frederic Marés, Joan Ponç, Marius Vilás, entre altres), la mostra es divideix entre allò més terrenal, quelcom que es palpa, que es veu, a l'ho més intangible, aquell món més espiritual, imaginari, que va aprendre tant de Joan Ponç. Al centre, una impressionant mostra marcant aquest horitzó entre la terra i el cel. Una línea fina, diminuta marcada pels colors i la plum.

Tota l'exhibició que es podrà veure fins a l'11 de setembre, també dona a conèixer obra inèdita recopilada després d'una crida popular. Obra que havia estat en cases de coneguts i de no tant coneguts de Surroca i que ara, per primera vegada, es retroba amb tot allò que un dia l'artista dels pirineus, Manel Surroca, va tenir, va ser.

Ester Vilar

La vaca que riu

A en Manel i al seu germà Anton hi havia tres coses que els agradaven molt: jugar i correr pels carrers, llegir contes i fer dibuixos i pintar.

A Camprodon però, els hiverns eren freds i, durant les tardes fosques els pares, no els deixaven sortir al carrer. Llavors, s'entretenien amb les seves xerrameques, amb els llibres de contes o fent dibuixos i pintant com veien que feia el seu pare quan li encomanaven algun decorat per al teatre.

Un dia de finals d'hivern, el cel es va ennuvolar i la pluja va fer que tot semblés d'un color gris pesant. En Manel i l'Anton estaven moixos: aquell dia, no podien sortir i no trobaven la manera de fer passar les hores.

En Manel es va asseure al costat de la finestra del menjador des d'on es veien unes boniques vistes. Mentre queia la pluja silenciosa li va venir al cap una idea divertida, una idea que va dibuixar un somriure en els seus llavis.

-Què passaria si la pluja fos de colors?

Si plogués aigua de colors, aquella vaca més grossa que veia des de la finestra de casa podria ser d'un color groc i lluminós, aquell groc que tenen les llimones o el groc dels rovells d'ou.

La del costat que abaixava el cap per menjar podria ser vermella i la que movia la cua per espantar les mosques podria ser blava, ja que semblava més trista que les altres...

Ah,i l'altra de més amunt rosada com les flors de l'estiu... Quin riure que li feia imaginar el color que tindrien cada una de les vaques del seu ramat.

La pluja tranquil·la que queia sobre l'herba seria transparent, com la de sempre, com la pluja de veritat.

El verd dels prats de Camprodon és d'un verd maragda, verd de pedra preciosa. En Manel creia que era el verd més bonic del món i la seva pluja imaginada d'aquella tarda grisa no el podia modificar ni una mica.

Llavors en Manel va pensar que això que imaginava ho podia pintar. Va anar a la seva habitació sense dir res, va agafar les pintures, el cavallet i els pinzells i va començar a pintar les vaques que veia des de darrera del vidres tal com les havia imaginat. Aquell dia de finals d'hivern, en Manel va pintar aquest bonic quadre.

Ja ho sabem, les vaques de la nostra vall són marró o blanques tacades de negre, però el seu somni el va portar a pintar el món d'una altra manera, a veure el món amb els ulls de la imaginació.

L'Anton se'l mirava, no li deia res, ell també s'entretenia amb els llapis i els carbonets imaginant qui sap què. Quan en Manel va acabar de pintar les vaques, l'Anton li va dir:

-Manel, t`has fixat en la vaca que has pintat vermella com el foc?.

Mira-la com riu!

Día de les llengües, abril 2017

M.Àngels Rigat

Painting with the heart.

Normally words are mixed or played upon, ancientpainting, modern painting: "what a great mistake", there is only one kind ofpainting. Good painting.

Talking about art has always been a difficult matter; and even more difficult in our days due to the great existing disorientation: it is a tough job to channel this ambiguous current, to let people know what it is and what looks like something, to make understand that art means creating, not copying or transcribing natural things as any mortal sees them. This restlessness, this way of understanding, this way of balancing masses does not implicate in any way the precise copy of nature; art is saying something in the most beautiful way possible, idealising the vision one feels. Painting with the heart.

Normally words are mixed or played upon, ancient painting, modern painting: "what a great mistake", there is only one kind of painting. Good painting. All paths are good as long as one has the intention: things must not be done following a method, one must not find the way or system of solving a painting; each painting is a different problem; the artist's state of mind has a great influence. A work or art requires dedicating all the love, expressive force and feeling that one is capable of.

Colour, colour, how right was Van Gogh when saying that a painter had to be colourful and when saying painter I refer to that of the future. (The day everyone realises the beauty of colour and forgets the reason, they will then understand that not everything is appearance in a painting, although that does not mean the latter should be forgotten). Maybe then they will be able to understand some artists. The satisfaction one experiences when putting one color next to another, in making the chromatic masses vibrate, in making a green color sing, a red color shine; to value without making the colour dirty and express in the most natural way one's feelings, without torture or affectation; in one word, simply, profoundly, this is my ideal; others can search another way, I do not care, not all ideas are the same.

I would like to talk about my pictorial emotions, I would like to make you understand my bitterness and disappointments in front a painting, I am not a writer so I can only express them and very badly by painting. I do not want to talk about others' paintings. What for if I can hardly explain mine? I only know I have it deep inside, in the very heart of me and that I feel it so strongly that I cannot help it and I must paint, paint. Many people have asked me if I see the way I paint, "how foolish"; I feel it this way and it is a need which leads me to use such and such colour, such and such shape. This peace, this torture, this pleasure, this bitterness is part of ourselves and I feel sad for those who do not feel it.

Modern or ancient painting; who cares. What we need is "good painting". They look at us from the back, maybe in the future, when they face us and they acknowledge us the way we acknowledge the great maestros, our works can be judged with more righteousness.